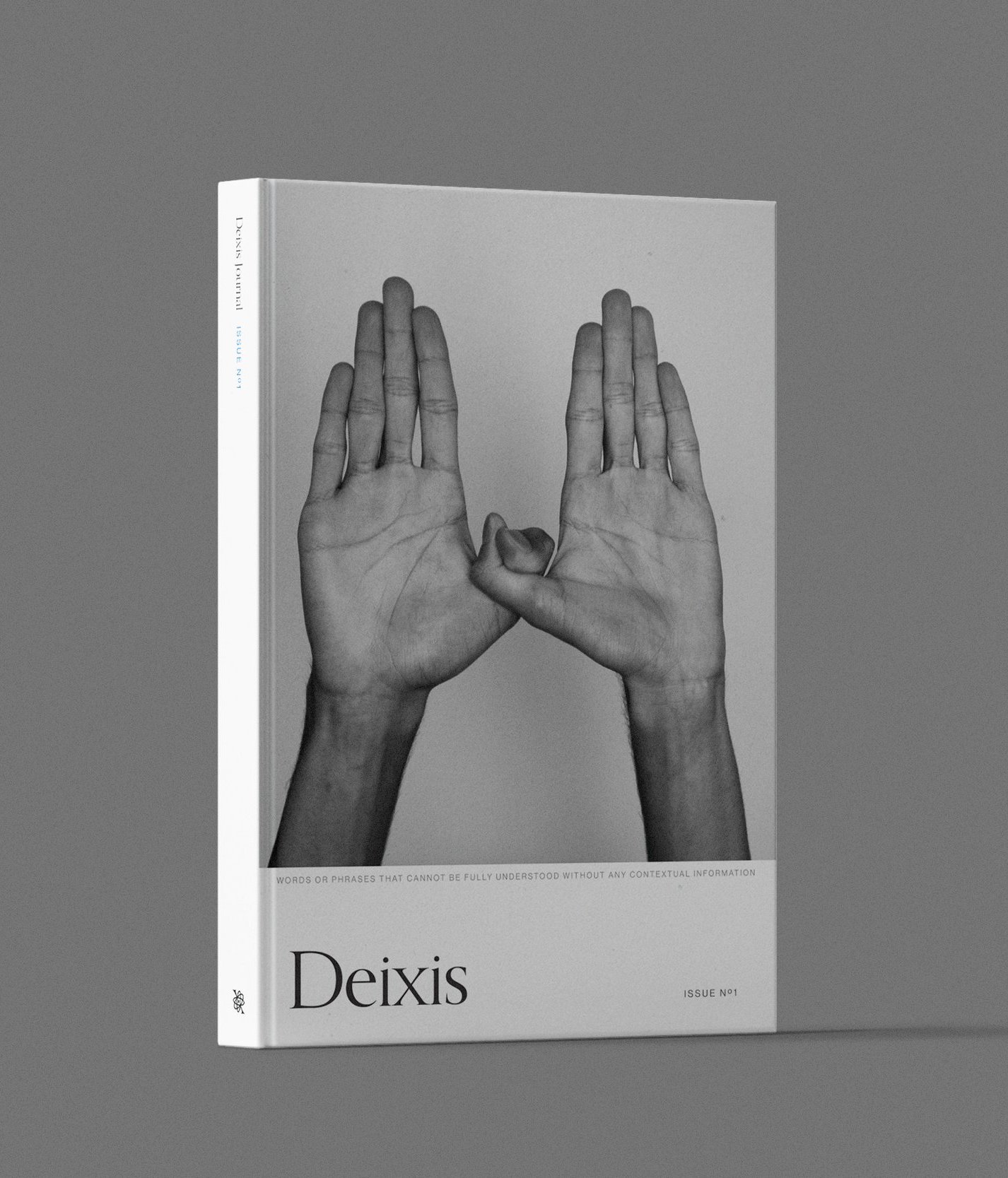 SD/LA/NY
2023
Deixis Journal
Issue 1

Deixis | ˈdīk-sis
The term, "Deixis", refers to words or phrases that cannot be fully understood without contextual information.
Deixis, founded in 2022 by Bilal Mohamed is a production company and multidisciplinary enterprise. The motivations for its establishment comes from Mohamed's extensive practice in various creative fields and disciplines. He created Deixis under the concept of "everything in context" being that all these practices, though seemingly different, can and do co-exist under one creative ecosystem.
Deixis aims to establish a community where both the young and practiced of all creative disciplines can thrive and collaborate on projects revolving around the synchronicity that stems from the human experience. Regardless of identity or background, Deixis believes no one need ever compromise their values, beliefs, or principles in order to comfortably participate in a community, and Deixis looks to establish that very culture. The gyroscope symbol that Deixis adopts is representative of its search for balance and fluidity its identity requires. From writing and photography, literature and film, fashion and design, to even philosophy and religion, everything Deixis employs demands a deep comprehension of equilibrium and continuity, but also requires the artistry and people-power to do so.
Deixis films will be independently distributed and screened at galleries and theatres worldwide. All Deixis derivative projects such as Deixis Journal, Deixis Aeronauts (NFTs), Deixis Books, and Deixis collectibles and apparel will be available through our website and website links.
Contact
Bilal Mohamed
— Founder/CEO
bilal@deixisofficial.com
Halima Abukar
— Managing Editor
halima@deixisofficial.com
Casiel Sanchez
— Lead Designer
casiel@deixisofficial.com
---
Advertising & PR
ads@deixisofficial.com
General Inquiries
info@deixisofficial.com
Journal Submissions
journal@deixisofficial.com